Aura Nandi Hills

Aura Overview
Apranje Estates gives you the opportunity to doodle away your day and play to the tunes of guitar by its project Aura which is nestled in the midst of beautiful Nandi Hills in the periphery of Bangalore. The plot size in this project is 30'x40', 30'x50' and other sizes. Aura is situated in the vicinity of the upcoming IIT, 12000 Acres IT Investment Region (ITIR), and is less than twenty minutes' drive from the BIAL.
Location
Nandi Hills is a popular hangout destination for the people living at Bangalore which is well set in the Chikkaballapur district in the state of Karnataka. This locality has one of the ancient fortresses in India. The attractions here include the Horticultural garden developed and maintained by the Department of Horticulture Karnataka. On the way to the hills there are sunflower gardens and wine yards. This hill is known to be the place of origin for River Arkavathy. Nandi Hills is presently enduring great development after the renovation of the Fort of Tipu sultan. The place has been completely changed as a tourist hub with places like Bhoga Nandeeshwara Temple, Tipu's Drop, Secret Escape Route, Amruth Sarovar Lake and many other destinations. Other activity like cycling, biking and the most interesting paragliding activity is also familiar in Nandi Hills. The climate here in Nandi Hills is delightful and it is more suitable for the purpose of horticulture and diverse form of plant species is grown and maintained by the horticulturists.
The real estate in the locality of Nandi Hills is rapidly escalating and in the recent year lots of new establishments has been developed. Many land divisions were possessing surrounds close to the places of Nandi Hills were fully furnished and were turned out into planned layouts with new plots for sale available in Nandi Hills. If you are choosing Nandi Hills as the place of investment, then certainly you have made a great decision! Yes, there are many progresses in the vicinity like the Educational institutions, commercial centres, restaurants, resorts and many others. The locations proliferated by the Nandi Hills are rapidly propelling and were recently improved. Presuming that you are searching down grounds to create your home in the qualifications of Bangalore then securing the offered plots available for in Nandi Hills will make your desire to be satisfied. Many noticeable developers are enhancing the available land and creating new gated communities with lots of residential plots in and around Nandi Hills.
Amenities
Aura project is a luxury hillside location. It has interesting amenities like jogging track, architect designed landscaping and play areas, underground electricity and water connection, rainwater harvesting, avenue tree plantation and tarred roads.
Plot ID
PLOT00464
Plot Name
Aura
Total Area
2 Acres
Plot Size
30X40, 30X50 & Odd Sites
Rate Per Sq Ft
Rs.1495/ Sqft
Possesion Date
July 2016
Plots Location
Nandi Hills
Plot Type
Residential Villa Plots
Total No. Plots
34
Budget
19.73 Lakhs
Approvals
CUDA
Bank Approvals
ICICI & India Bulls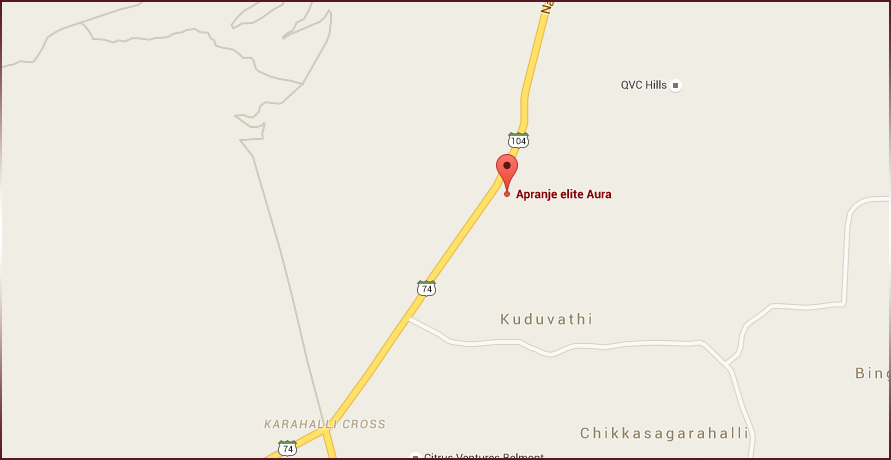 Location Map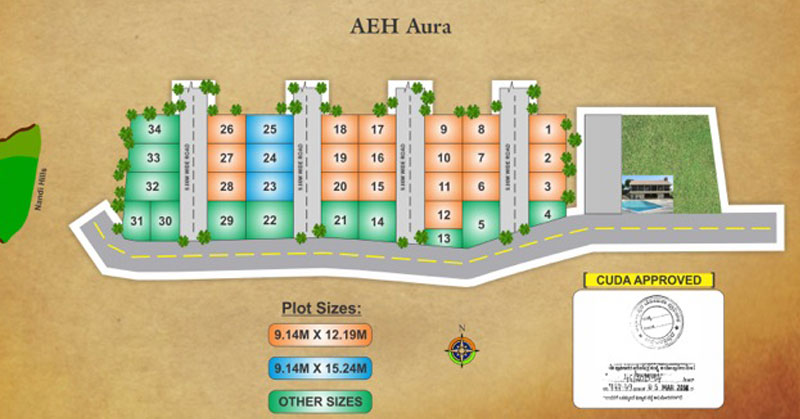 Layout Plan
Airport – 28 Km
Devanahalli Railway Station – 20 Km
Karahalli Cross – 2 Km
Sri Sathya Sai Institutes – 6 Km
Rani Circle – 9 Km
Luxury Hillside location
Jogging track
Architect designed Landscaping & Play areas
Underground electricity and water connection
Rainwater harvesting
Tarred roads and tree lined avenues