Four Seasons Villa Plots Yelahanka

Aurum Four Seasons Villa Plots

Overview
Aurum Four Seasons Villa Plots is coming up with an awe-inspiring villas project at Yelahanka in North Bangalore. This project is unique in itself because it is coming up with 90 exclusive villa plots within same circumference. 62 plots of these villa plots will be launched in the first phase and 25 plots in the second phase along with the shopping complexes in the vicinity. These plots have four types A, B, C and D. 3 of these types A, B and C has the same plot size which is 1200 sqft and saleable area is 2215 sqft while type D has plot size 1500 sqft and saleable area is 2645 sqft. But all these types have different faces ie East, West, North and East respectively. All these plots have planned 3 BHK with enough space to give room to your creativity. You can enjoy the picturesque view with 40,000 Sq. Ft. of green belt starting from the gateway to the complex with Aurum Four Seasons. Stay in touch with nature, and refresh your mood with natural beauty. Take pleasure in landscaping with all natural elements to get a feel of nature's beauty, peace and urban lifestyle.
Location
Situated in the northern belt of Bengaluru, Yelahanka is a well-developed residential and commercial locality. It's separated from downtown Bengaluru by only 14 km, a distance that doesn't take long to cover, thanks to the new Airport Road. Earlier only a satellite town to Bengaluru, Yelahanka soon came under Bruhat Bangalore Mahanagara Palike's (BBMP) ambit for development. The rapid development and expansion of the locality has meant that today, it's made up of two parts, Yelahanka Old Town and Yelahanka New Town. What most people don't know about Yelahanka is that it was the origin of Bengaluru. Kempe Gowda, the man who founded Bengaluru, established Yelahanka as the city's first capital. Only later did he expand the city down south, to KR Market and Basavangudi.
As a locality, Yelahanka is well rounded and multi-faceted. Both Old Town and New Town capture a mix of the old and new world charm of the locality. While Old Town has established commercial markets and old-school houses, New Town is a prime residential locality, brimming with new residential developments. This mix of the two worlds yields balance and harmony to the locality. Yelahanka is a great place for families with kids, since various prominent schools and colleges are situated here. And since the locality is very well connected to the rest of the city by road, there's no problem traveling around the city whether it's for work or entertainment. One can't leave out the fact that Yelahanka lies amidst an extensive lush green cover and has a number of lakes within its bosom. The bird sanctuary Puttenahalli Lake and Yelahanka Kere are the major lakes surrounding the locality.
Amenities
Aurum Four Seasons Villa Plots has various kinds of amenities available within the project itself. A shopping complex, Baby Pool, Multipurpose hall, Children Play Area, Elderly Zone, Reading Corner, Gazebo etc facilities are provided for the satisfaction of the residents.
Plot ID
PLOT00109
Plot Name
Aurum Four Seasons Villa Plots
Total Area
2 Acres
Plot Size
NA
Rate Per Sq Ft
Rs.3386/ Sqft
Possesion Date
Dec 2017
Plots Location
Yelahanka
Plot Type
Residential Villa Plots
Total No. Plots
90
Budget
Rs. 75 Lakhs
Approvals
BIAAPA
Bank Approvals
HDFC, Axis, ICICI Bank
Location Map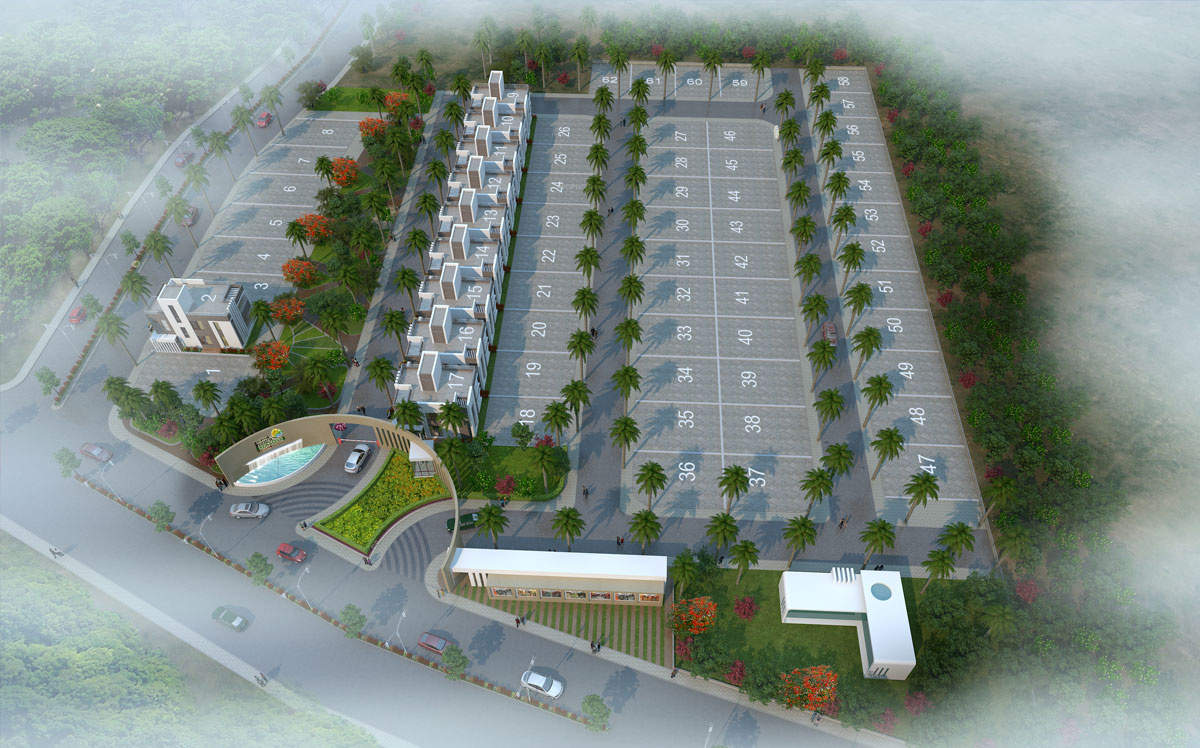 Layout Plan
Bangalore International Airport – 18 Km
Ecopolis IT Park – 5 Km
Manyata Tech Park – 11 Km
Reva Institute of Technology – 3 Km
Columbia Asia Hospital – 12 Km
RMZ Galleria Mall – 6 Km
Hebbal Flyover – 12 Km
Shopping complex
Baby Pool
Multipurpose hall
Children Play Area
Elderly Zone
Reading Corner
Gazebo